"Might I offer you some advice? Forget everything that you think you know."
After seeing Doctor Strange I had to update my top 5 MCU. As of October 2016 – 1) Guardians of the Galaxy 2) Doctor Strange 3) Winter Soldier 4) Ant-Man (click here for my review) 5) Iron Man 3. Yep – it's that good.
Since Marvel kicked off their film empire with Iron Man in 2008 (just 8 years ago – can you believe it?!?) their films seem to fall into one of two tiers. There's the 'typical' (a 'typical' hero origin which ends with 30 mins of fighting/destruction) and then there's the 'different' (or 'Strange' perhaps…muwha!) It's during these kinds of films that we truly see the potential of the studio, serving us films that Warner Bros could seemingly only dream of  when considering their DC offerings (click here for my reviews of Batman.V.Superman and Suicide Squad).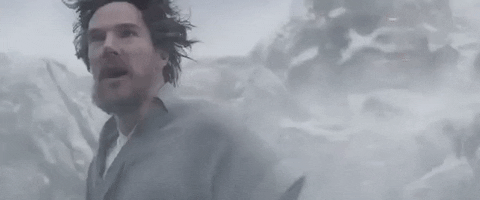 The five aforementioned films all fit into that category – they were risks, complete left-field choices that paid off. By selecting these five I do not imply they are perfect films (though with GOTG I'm happy to conquer otherwise) but because they reach perfect levels of enjoyment. They are examples of when all the elements align – excellent leads, superb supporting cast, great script, cracking humour and the right balance between drama/action. This leads me onto today's point of discussion – Doctor Strange…
Dr. Stephen Strange (Cumberbatch) is one of the world's leading neurosurgeons – it may not be a status he has actually been given but its definitely one he proclaims – something his ex-girlfriend Christine (McAdams) would attest to.  When an accident results in his hands being crushed his career is over and it looks impossible that he'll ever have full usage of them again. Strange is then lead on a journey of healing that takes him far from home and into the world of the mystic arts. The Ancient One (Swindon) along with Mordo (Ejiofor) and Wong (Wong) will show him the way but dark forces in the form of Kaecilius (Mikkelsen) are fast approaching.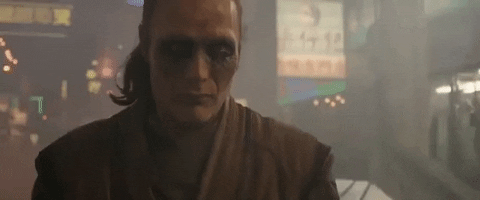 There are very few films that would even dare to delve into a world of mysticism. There are even fewer films that could even pull it off – let alone to this scale of effectiveness. At one point (minor spoiler alert) there's a battle between two spirits in the middle of an in-use operating theatre. How many films can you imagine would include such a scene – let alone Marvel?
It's an ingenious scene that fully represents the spirit (ha!) of Doctor Strange. It's funny – Cumberbatch is on maximum charm offensive – it's tense, it's action-packed and superbly soundtracked. But it's the special effects that are truly MVP here. They deserve a standing ovation. In fact, they deserve awards recognition – it would be a true travesty if they do not even receive a nomination.  So much careful consideration and skill has gone into every single special effect, something that truly shows in every scene. Describing the film as breath-taking would not be hyperbolic.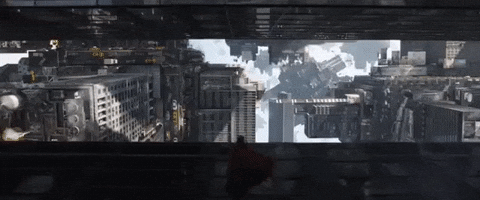 The humour is also immensely winning. Cumberbatch is far from Sherlock here – bringing us a character with such extroversion and charisma he's definitely lined himself up as a natural successor to RDJ (who is currently only scheduled for two more Marvel movies). His encyclopedic knowledge of music  pairs him up very nicely indeed with Chris Pratt's Star-Lord; an onscreen team-up would be much appreciated and undoubtedly adored. His scenes with Benedict Wong are so endearingly funny that I demand they only act alongside each other from now on (sorry Martin Freeman!)
If I had to discuss negatives of the film I would say that Marvel still have a long way to go to address their villain problem – they've not had a truly memorable villain since Loki, under using Mikkelsen does little to fix this. That being said he does bring a gravitas to the film and his scenes with Swindon (who is unquestionably a goddess in real life) are spectacular on all levels.
It's engrossing, fantastical and an utter joy to watch. Enjoy!

Dir: Scott Derrickson
Country:  USA                         Year: 2016               Run time: 115 minutes
Cast: Benedict Cumberbatch, Chiwetel Ejiofor, Rachel McAdams, Benedict Wong, Mads Mikkelsen, Tilda Swinton.
Doctor Strange opened in UK cinemas on October 23rd.