'In feature films the director is God; in documentary films God is the director.' – Alfred Hitchcock.
No Stone Unturned (2018)
The best documentaries highlight something you didn't know, something that was stranger or more heartbreaking than fiction. This documentary, about the unsolved murder of six men in Northern Ireland during the 1994 World Cup, is one of those examples.
I Am Not Your Negro (2017)
In 1979, the writer James Baldwin composed a letter to his agent outlining his next project – a book that would be a personal account of the lives and assassinations of three of his close friends – Malcolm X, Martin Luther King and Medgar Evans. Baldwin died in 1987, having only written 30 pages. This documentary envisions what that book would have also contained. An incredible examination of race in America.
Ticked (2017)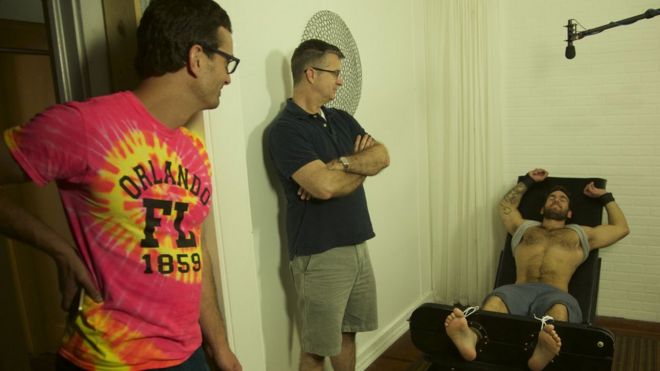 When Journalist David Farrier (think Louis Theroux but a New Zelander) stumbled across a video of competitive tickling he thought it would make a great feature on his tv show. It led to him, and what had previously been the secret world of endurance tickling, to become viral sensations. But soon he found himself in a bizarre and threatening world that was determined to keep him silent.
Searching for Sugar Man (2012)
A musician who went be the name of Rodriguez was a brief sensation in the US in the 1970s, before fading into obscurity. In South Africa, however, he became a huge hit who was rumored to have died. Two superfans set out to learn the true fate of the fan they greatly admire. It's a captivating and wild ride.
City Of Ghosts (2017)
An exceptionally hard-hitting documentary about the atrocities being committed in a part of the world that few of us really know about. We follow couregaous citizen journalists as they risk their lives every single day as they combat ISIS propaganda and misinformation. A devastating watch.