'We don't always get to do what we love, Frankie, so we need to try to love what we do.' – Hearts Beat Loud
Hostiles
A Western starring Christian Bale and Rosamund Pike. In turns brutal and beautiful. On Amazon.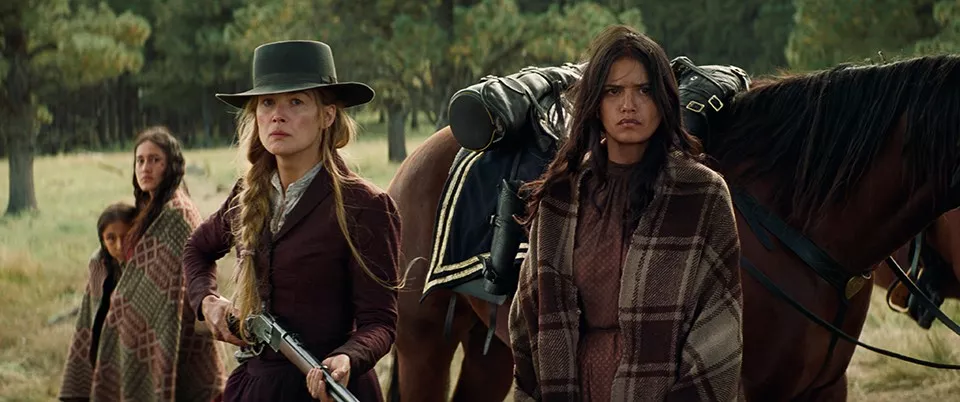 A Western starring Christian Bale and Rosamund Pike. In turns brutal and beautiful. On Amazon.
Lady Bird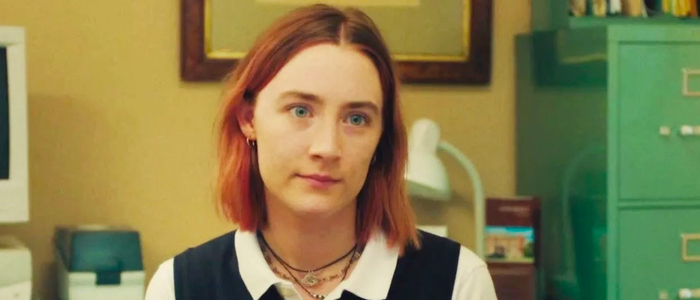 Greta Gerwig makes her director debut in a coming-of-age movie like no other. Starring the effervescent Saoirse Ronan, Timothy Chamlet and Lucas Hedges. On Amazon.
Game Night
One of two proper comedies that Hollywood granted us this year. This one is about a weekly game night that goes wrong, with disastrous/hilarious consequences. Rachel McAdams deserves more recognition for her truly hilarious comedic performance. On Amazon. Click here to read my review.
I Got Life (Aurore!)
A film about a woman going through the menopause, divorcing her husband and finding out her first grandchild is on the way – it may not sound like the makings of the most appealing of movies. You'd be wrong. It's heartfelt and rather wonderful. On Amazon Click here to read my review.
Blockers
The second of Hollywood's return to comedy. Don't judge it by its title or trailers. More than 'just' a teen comedy or a midlife crisis comedy – it's a comedy about parenthood and family packed full of heart and so many laughs. On Amazon.
120 Beats Per Minute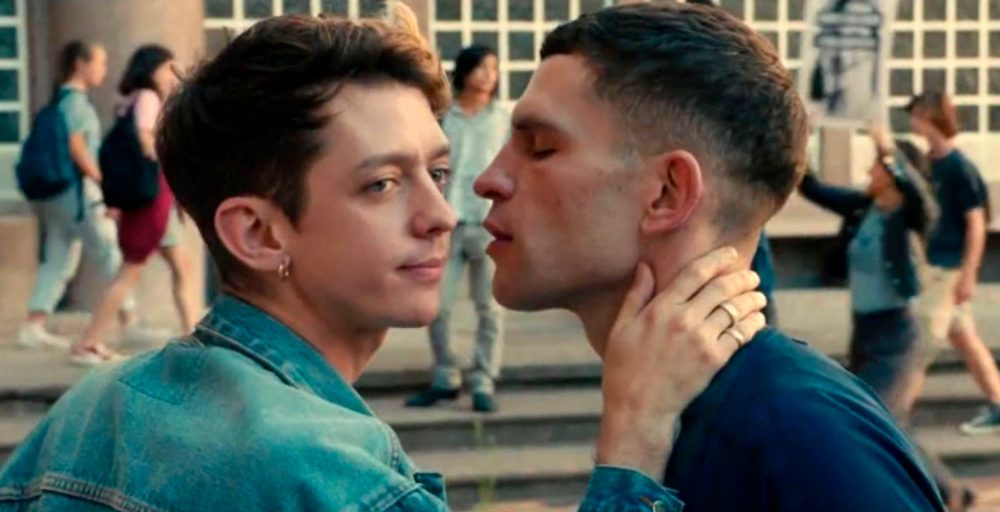 This film, set in 1990s Paris during the AIDS crisis, will break your heart. On Amazon.
Ghost Stories
Very comfortably the most unsettling film on this list, if not of the year overall. On Amazon. On Netflix.
Edie
A beautiful British movie about an 83 year old woman (played by Shelia Hancock) who sets off to rekindle lost memories of her childhood by heading to Scotland to climb a mountain. Understated brilliance. On Amazon.  Click here to read my review. 
Custody
A drama about a married couple divorcing ended up being one of the most thrilling films of the year with some scenes that are truly edge-of-seat. On Amazon.
Beast
Having seen Wild Rose at LFF, I can say with confidence that Jessie Buckley will be a star. In this, alongside Johnny Flynn (most familiar to audiences for Netflix's Love Sick or ITV's Vanity Fair) she is simply extraordinary.  She plays a troubled young woman who falls for an outsider (played by Flynn) who may or may not be a murderer. On Amazon., free for Prime users
Tully
Diablo Cody is one of Hollywood's most underappreciated screenwriters. Here she takes the bittersweet comedy tone we loved with Juno and turns her gaze at motherhood. On Amazon.
The Breadwinner
If you still think that animation is 'just' for kids – go and watch this. A heartbreaking and powerful look at life in Afghanistan under Taliban rule, told through the eyes of an 11 year old girl. On Amazon. free for Prime users
McQueen
One of the most powerful documentaries I've ever seen. A searingly honest and personal look at the life of one of fashion's greatest designers. It's discussion of mental health is emotional and truly compassionate. On Amazon. Click here to read my review.
Leave No Trace
A realist fairytale. A story both universal yet truly individual. One girl and her father, against the world. On Amazon.
Hearts Beat Loud
A gorgeous indie film about Sam (Kiersey Clemons) and Frank, her dad (Nick Offerman). Hard-working Sam will shortly be making her way to College, unaware of the fact that Frank is having to close his music shop due to financial problems. The soundtrack is beautiful, with this being a true earworm. On Amazon.
Searching
One of the freshest thrillers we've seen in years. A story about a desperate dad (John Cho) looking for his missing daughter, all told through a computer screen. See it to believe it. On Amazon.Click here to read my review.
Juliet, Naked
I love Nick Hornby. High Fidelity is easily in my top ten films of all time. This is another brilliant adaptation of his works. This time round we've got Rose Byrne as Annie, the long-suffering girlfriend of music fanatic Duncan. Duncan has spent the entirety of their relationship idolising obscure rocker Tucker Crowe (Ethan Hawke); when a long lost acoustic demo of Tucker's surfaces it has life-changing consequences for all three of them. On DVD and on Demand from February 2019.
The Guernsey Literary and Potato Peel Pie Society 
I love a good period drama – this one, based on the novel by Mary Ann Shaffer, ticks all the boxes. And then some. London in the 1940s. World War Two is over, in theory, as it continues to cast dark shadows for many. Through a series of events, writer Juliet Ashton (Lily James) ends up visiting a book club that will change her life forever.On Amazon. free for Prime users. Click here to read my review.
Bros: After The Screaming Stops
A music documentary that makes This Is Spinal Tap even more believable. It's excruciating and brilliant, funny yet painful and searingly honest. Currently free to watch on BBC iPlayer (until Monday 21st Jan 2019).
Three Identical Strangers
One of the finest documentaries of the year. Go in knowing as little as possible. On DVD and on Demand from June 2019.
The Old Man and the Gun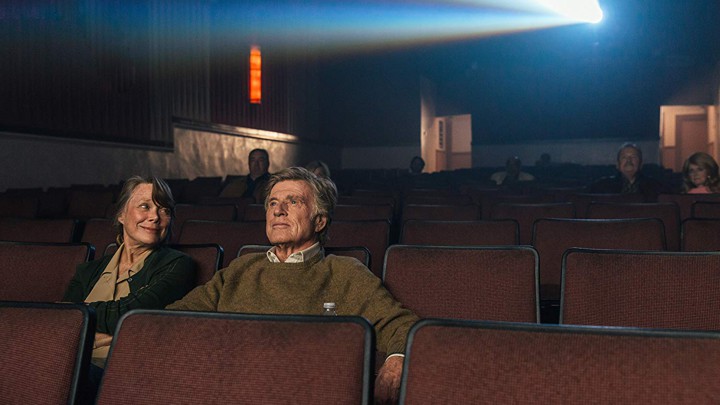 If this really is Robert Redford's last film then it's a beautiful way to end a legacy. A film about an aging bank robber, that isn't just a film about an aging bank robber. On DVD and on Demand from the 15th January.