"Whatever happened to chivalry? Does it only exist in 80's movies? I want John Cusack holding a boombox outside my window." – Easy A
Easy A (2010)
What did we do to deserve Emma Stone? She's a goddess, particularly in this gem of a teen movie. Think of it as a modern day take on The Scarlet Letter that's fantastically written and packed full of wit. Special mention to Stanley Tucci. Click here to watch. 
What If? (2014)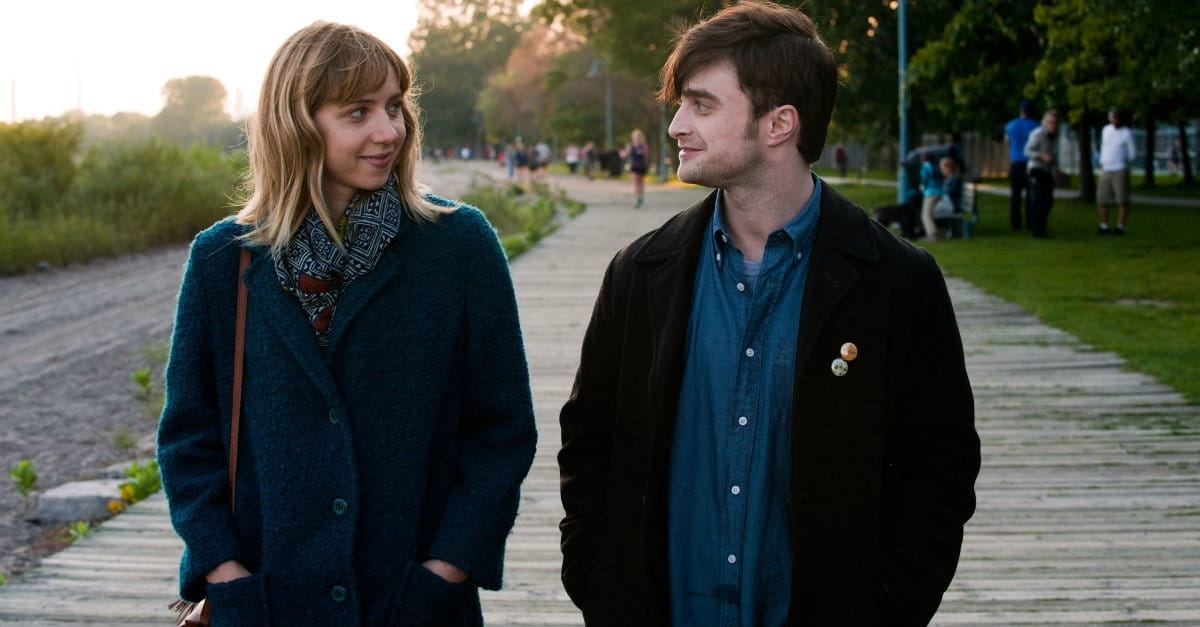 Also starring Zoe Kazan,. The central relationship is believable and sweet. Any film that features The Princess Bride gets instant bonus points from me. Click here to watch. 
Down With Love (2003)
Beautifully stylised, written and performed. A loving pastiche of Doris Day and Rock Hudson 50's romcoms. Truly underrated, the phone scene may be one of the greatest romcom scenes of all time. Click here to watch. 
Something's Gotta Give (2003)
The chemistry and rapport between Keaton & Nicholson is electric. The film itself is brilliant and they truly dazzle. Let this also serve as a public service announcement with regards a young Keanu Reeves. See it to believe it. Click here to watch. 
Man Up (2015)
A modern classic and one of the greatest British rom coms of all time. Tess Morris' script, about a woman (an impeccable Lake Bell) who uses a case of mistaken identity to go on a blind date (with the excellent Simon Pegg). Words cannot express how much I love this film. Click here to watch.